Located at the entrance of the Rue des Rosiers, Miznon is a very small restaurant … and yet, a large crowd rushes every afternoon to queue and have his pita .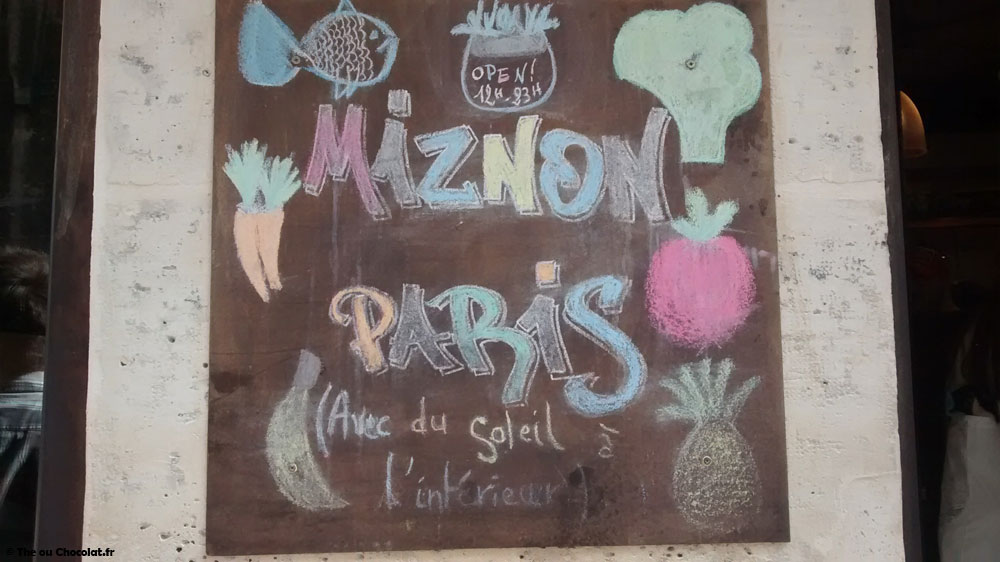 I did say that in 2017, I will test other vendors of pita and other falafels from Rue des Rosiers, following my test of the emblematic "As du Fallafel". I think it was the best culinary idea of ​​the year, because already in the first comparative test, my taste buds were delighted!
Miznon is located nearly in front of As du Fallafel, at the entrance of a perpendicular street of Rue des Rosiers. The peculiarity of this restaurant is to use only fresh products, which are also exposed throughout the restaurant. The kitchens are also visible because you can eat at the bar: each space is optimized!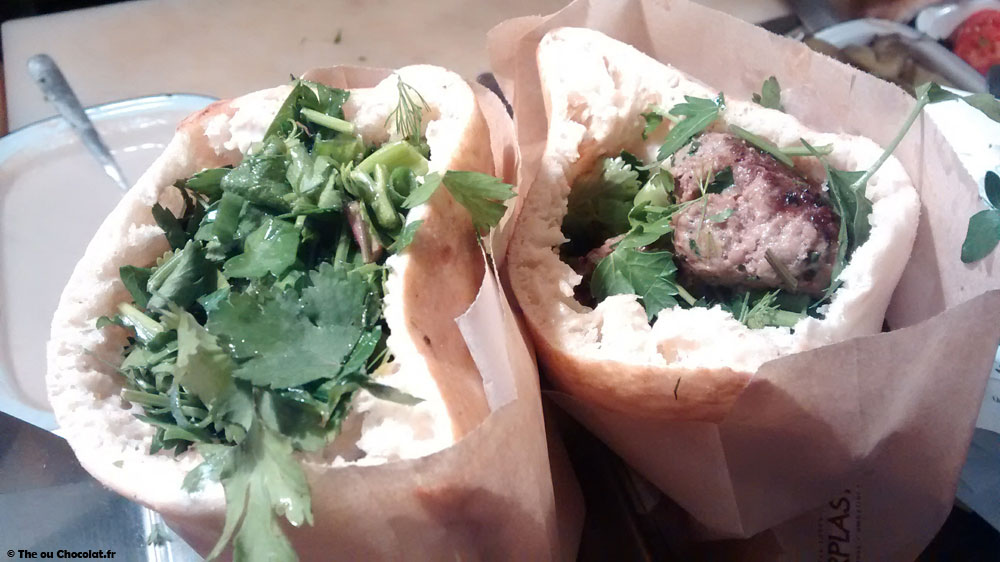 While the wait is very long, and even if the line of Miznon is less impressive than the one of L'as du Fallafel, the waiting time is extremely long … but know it immediately: it's worth it ! I believe that this afternoon we had more than 1 hour of waiting, between the waiting time outside to get to the cashier to place an order, and the waiting time inside to receive our pitas … That said, the area is extremely busy and as it was nice, we did not see much time, and once inside, between oriental music and the ceaseless ballet of cuisine, we did not have too much time to be bored (on the other hand it whets the appetite to see all these pitas scroll!).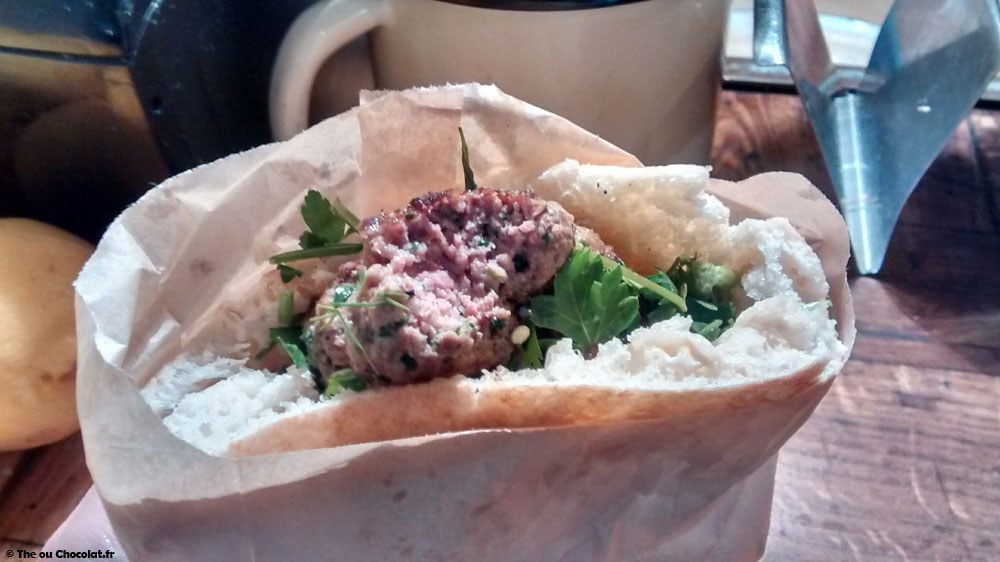 The menu of Miznon is a piece of cardboard A4 written by hand, with more or less approximate translations. What you need to know is that even if it is not indicated directly, ALL is sold as a pita. We had "Kebab lamb", but there are also "beef bourguignon, steak with eggs, golden fish, spicy fish" …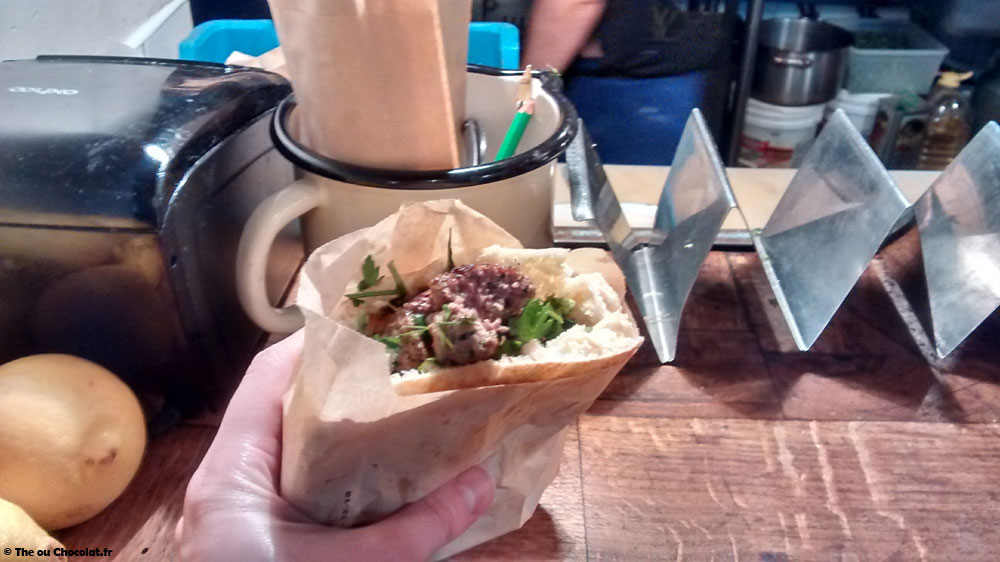 In the end, I must say, it was much better than the one we had tasted before! Miznon's pita kebab lamb has a tasty little garlic sauce, herbs, and lots of excellent hot meatballs. As a result, the pita is smaller than what we thought we would receive, but it had the advantage of being very well filled with meat of excellent quality!
In short, Miznon is an excellent culinary discovery! On the other hand, the price is also much higher: count 11,50 € just for the pita with the meat presented in photo, and we advise you to eat it with vegetables to stall you completely (about 5 €), even of a dessert (€ 3.50). In any case, it is an address that we will try again!
Miznon – 22 Rue des Ecouffes, 75004 Paris