Located rue de Turbigo, in the 1st arrondissement of Paris, we finally tested the historic restaurant of the brand Les Pâtes Vivantes, several times recommended by our Parisian friends.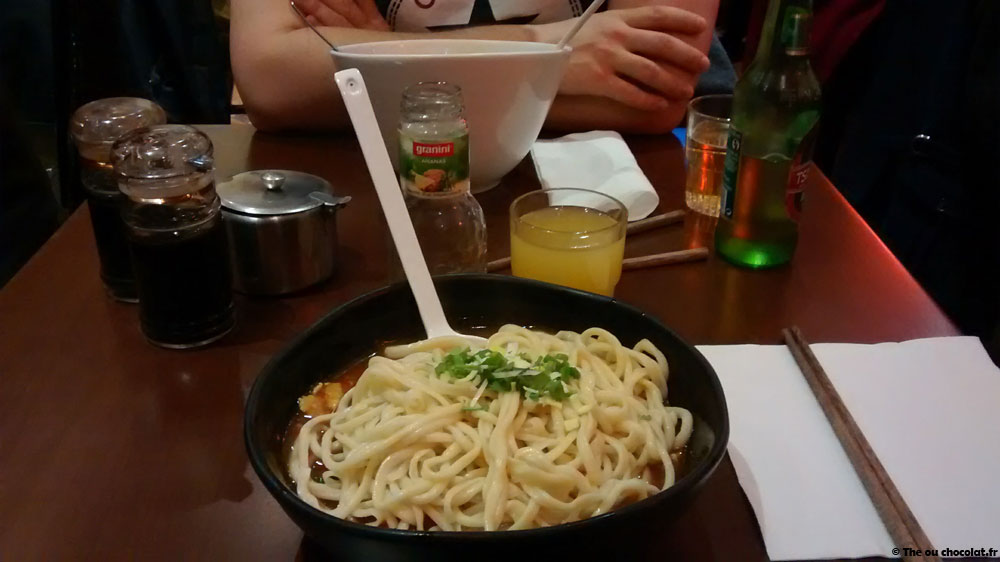 Arrived in front of the restaurant, we were surprised to see a queue quite impressive … I even think it's the first time we queued for an Asian restaurant! There are fewer people at noon, but in the evening, it is easy to predict 40 minutes of waiting if there are as many people as the evening we went …
Fortunately, the show of the kitchens is visible from the outside, and the manual production of Chinese pasta has something mesmerizing. It is impressive to see the speed and agility of the cooks … and at the same time, it seriously opens the appetite because to see so many fresh pasta scroll in the window is really mouth watering!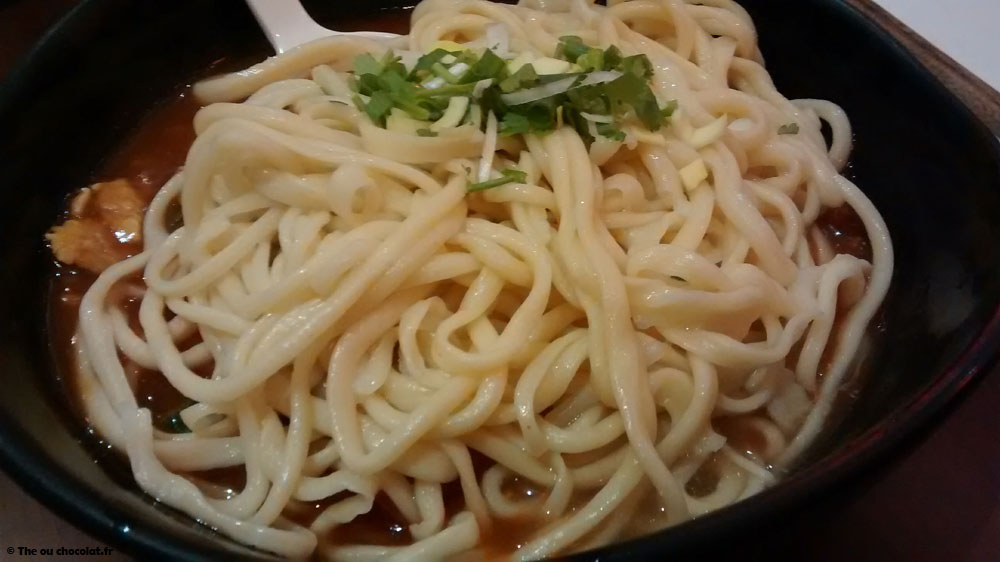 Arrived in the room, we were greatly disappointed with the atmosphere: the least square meter is saved to maximize the number of covers. The room seems crowded, it seems that the waiters brush against us, and the background noise is extremely noisy …
Fortunately, the inconveniences are forgotten when our dishes arrive, because it is true that the fresh pasta and sauces are really excellent! I opted for pasta with tomato sauce and eggs, and I have only one desire: eat it again! In addition, I particularly enjoyed having a really sweet dish without spice!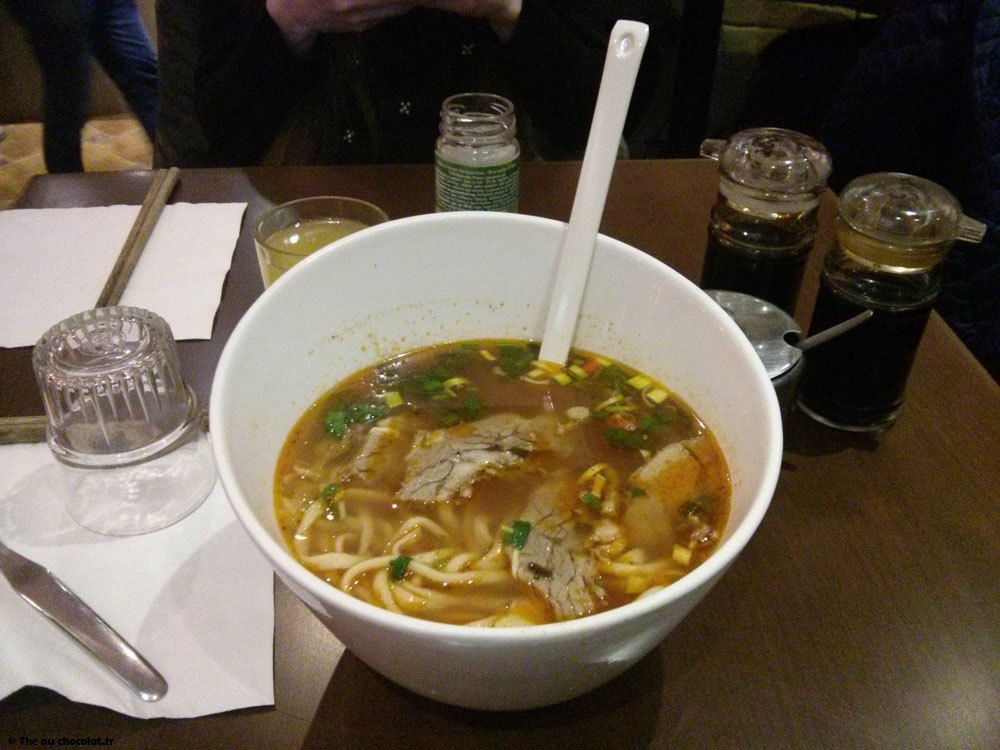 In short, despite a cold and noisy space, I still want to try again this restaurant as the dishes were up to their reputation … but may not be the evening in the weekend to avoid rush hours.
Les pâtes vivantes – 3 rue de Turbigo – 75001 Paris