I have always thought that the restaurants next to the Place Charles de Gaulle Etoile were all overpriced for reasons of tourism and prestige … but thanks to my other blog, I was invited to an incredible gourmet restaurant at a very reasonable price.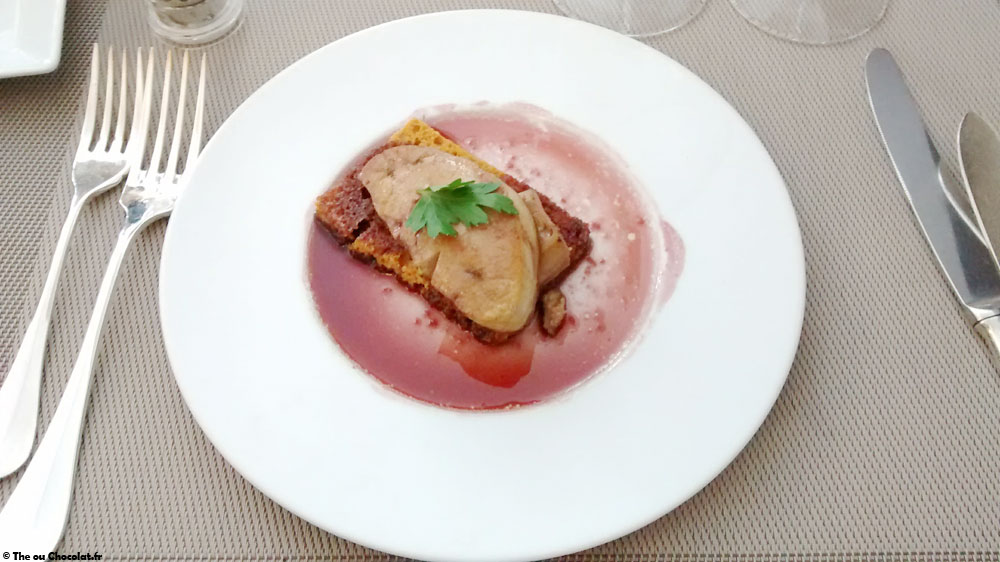 Chez Gabrielle is a restaurant that ranks clearly among the gastronomic restaurants of the district, but for all that, the prices are very affordable, with a menu at 35 €. Victim of its success, you should book a table if you want to get a place because the restaurant is sold out every lunch.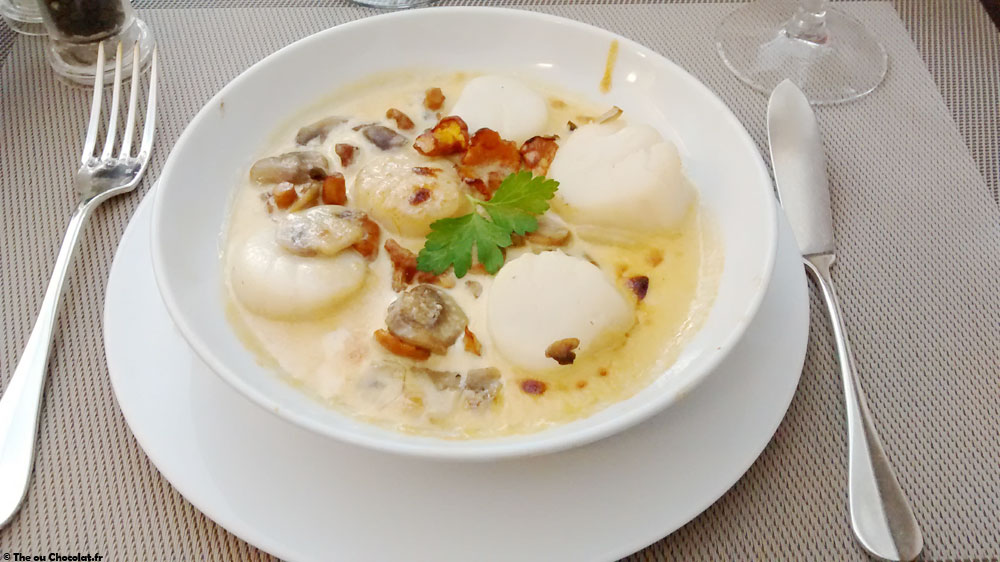 As a starter, I loved Escalopine of foie gras roasted in Gaillac, with its toast of gingerbread and its sauce based on a reduction of grape juice. The balance and dosage were just perfect, and the amount sufficient for an entree. As a main course, the Saint-Jacques with Noilly Prat, mushrooms and chanterelles delighted my taste buds! I could not help adding my bread in the sauce to leave no crumbs even if you shouldn't do that in France … By cons, I would have appreciated an accompaniment because I was still a little hungry after this dish.
On the other hand, unlike the appetizer and the main course, the dessert did not leave a lasting memory with a Cognac Roasted Peach and lemon creme brulee. Not being a fan of lemon, I could not finish my creme brulee, whereas usually it is a dessert that I adore …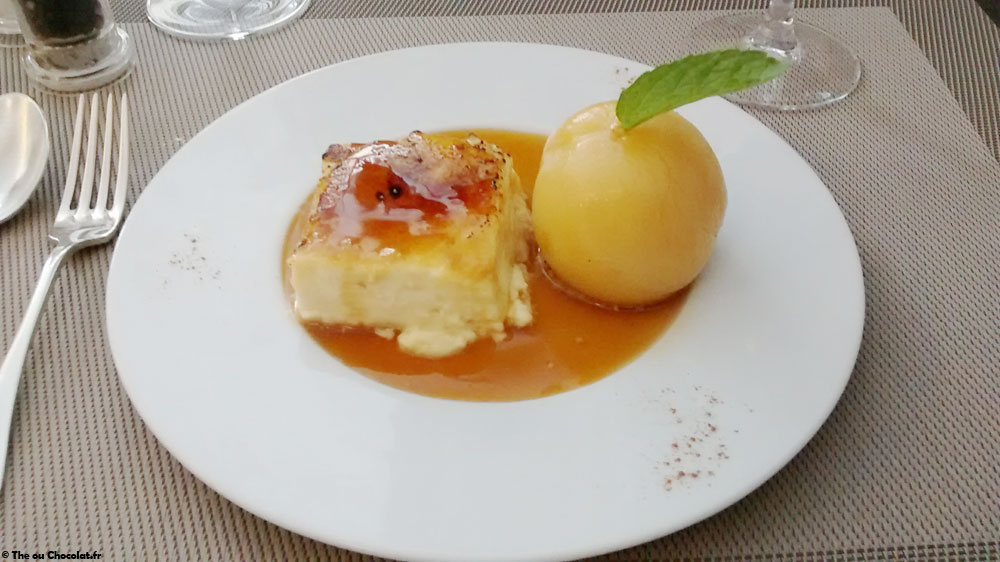 In conclusion, Chez Gabrielle is really an excellent address !!! But next time, I will opt for the All Chocolate dessert or the chestnut cake …
Chez Gabrielle – 7 Rue de l'Étoile, 75017 Paris